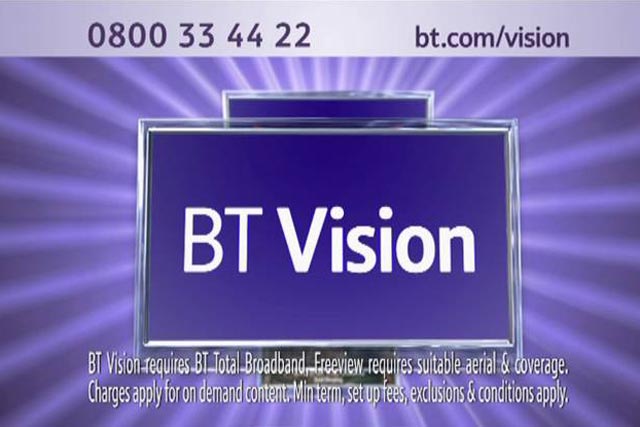 BT admitted the performance, which lifted subscribers from 467,000 in March to 520,000, was "disappointing".
A BT spokesperson said: "Customers now stand at 520,000 for BT Vision, and 50,000 have taken the Sky Sports package. We would have liked higher numbers, but we are in it for the long term."
BT had hoped to increase penetration of the TV service with the addition of the Sky channels, which it went to the trouble of calling in regulatory intervention to secure at a lower cost.
Media regulator Ofcom ruled in March that Sky had to cut the costs for its wholesale sports offerings.
In July, BT started offering Sky Sports 1 and Sky Sports 2 for just £16.99 a month, dramatically undercutting Sky's longstanding basic sports package.
Sky moved at the same time to raise the wholesale price for both channels to £19.07, and the retail price of its basic sports package from £26 to £29.
Earlier this year, analysts speculated that the take-up of the BT Vision sports packages was slow, and this has now been confirmed.
However, the spokesperson said: "We are only three months in, and it is early days. We feel today's results are really about successes in broadband."
Increased broadband take-up drove profits to rise 13% to £440m in the second quarter of 2010.