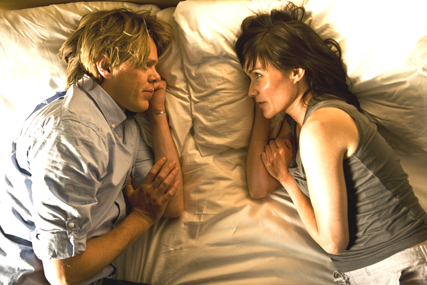 More than 1.6 million votes were cast to decide the outcome of the cliffhanger, with 70% voting for Jane to be pregnant.
Created by Abbott Mead Vickers BBDO, the new ad will be shown on ITV at 7.30pm tomorrow (18 August), and opens with Jane stunning Adam into silence as she reveals the baby news.
The Adam and Jane storyline, staring TV actors Kris Marshall and Esther Hall, first appeared on screens in 2005.
BT has now let the country decide on the couple's future by voting online. Fans also had the chance to put forward their ideas on what should happen next, to scriptwriters on BT's online forum.
Suggestions ranged from Jane having sextuplets, to the more bizarre plot line of aliens invading their family.
The ad will be premiered to thousands of Facebook fans ahead of its national television premiere.
David James, the marketing director for BT Retail's consumer division, said: "This was a completely new approach for BT and a first on this scale in the UK. We have been blown away by the massive response, which reflects the interest people take in the BT family storyline."
The full ad, as well as a number of bloopers from filming with Kris Marshall and Esther Hall, can be viewed at www.bt.com/outtakes.