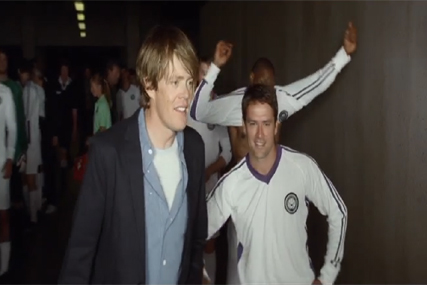 Will Draper, a telecoms analyst at Execution Noble, is forecasting that only 60,000 new subscribers will have signed up to BT Vision by the end of September.
"This is a very small number compared with what BT wanted," Draper told the Mail on Sunday.
BT Vision's subscriber numbers stood at 467,000 as of March.
BT would not comment on the forecast. "It is the opinion of one analyst, who has taken a stab as to how many BT Vision customers we may sign up over the next few months. We traditionally unveil numbers at quarterly results and not on a daily basis," a spokesperson for BT said.
The company's next quarterly results are scheduled to be released in November.
BT Vision offers subscribers access to Sky Sports 1 and Sky Sports 2 for a headline figure of £6.99, although customers wanting to take the offer up have to sign up to BT Broadband and BT line rental for a two-year period.
A massive marketing push for BT Vision launched at the beginning of July, with a TV campaign starring footballer Michael Owen and Kris Marshall, who plays Adam in a long-running series of ads for BT.
The campaign also featured press and radio ads, a digital element and a mass doordrop. Abbott Mead Vickers BBDO and Ogilvy worked on the creative, with Maxus and Posterscope handling the media.
BSkyB has responded to BT's offer by launching a huge marketing push promoting its sports coverage, fronted by former footballer Eric Cantona. It is backed by a tactical campaign that claims its service delivers more in terms of quantity and quality.