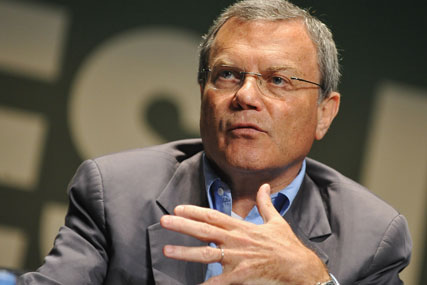 The group behind ad agencies JWT, Grey Group and Ogilvy & Mather, and media agencies MediaCom and MEC, relocated its tax base from London to Dublin, Ireland in September 2008.
It followed Britain's corporation tax rate becoming more than double that of Ireland's after the last Government's Treasury increased the tax on foreign profits generated by international companies.
In the Budget today, Chancellor George Osborne promised that Britain will be "open to business", helped by a very competitive tax regime.
He announced plans to "fundamentally reform CFCs (controlled foreign companies tax) provisions", and promised an "ultra-low" rate of 5.75% on overseas financing income by 2014.
A WPP spokesman admitted it was even better than Sorrell's team had been hoping for. He told Campaign: "On the surface, the budget looks good for us. With corporation tax coming down more than we thought it would. It would appear that the Government have delivered on all their promises and are moving in the right direction."
Sorrell has publicly admitted to being reluctant about the move to Ireland, but felt, with more than 85% of the group's revenues being generated from outside the UK, he had little choice.
Last April, ahead of the General Election and in the eye of a political storm, Sorrell admitted that if any new Government could guarantee that overseas profits would not be taxed in legislation, and rates remained the same,
"we would move back".
At the time, Conservative leader and now Prime Minister, David Cameron, accused the Government of being on the "wrong side of working people and British business".
Media Week has calculated that
Sorrell's WPP saved an estimated £50m in 2009
after becoming a tax non-domicile and moving its official headquarters to Ireland.
WPP paid £204m in British taxes in its previous financial year, despite almost 90% of its revenues being generated outside of the UK. The group reduced its effective tax rate from 31.2% in 2008 to 23.5% in 2009.
Sorrell's team is now believed to be looking into the detail behind Osborne's announcement. Among the considerations behind any move would be how long it will take for any new legislation to be enacted, and whether there were any guarantees or if it could be reversed by any new incoming Government.
Separately, the Institute of Practitioners of Advertising (IPA) has joined the growing number of business organisations to cautiously welcome today's "Budget for growth".
Media and ad agencies, being people-based businesses with a high proportion of young staff, should welcome the easing of the personal tax burden at the junior end stipulated in the Budget, noted the association.
Alex Hunter, finance director of the IPA, tempered the corporation tax cuts announced by Osborne with a reminder that it came against the backdrop of previously announced increases in National Insurance, which remains a "tax on jobs".
He added: "Given the propensity of freelancers in our industry, the announcement that the administration of IR35 is administered is welcome.
"Otherwise my only concern is the emphasis on tightening 'anti-avoidance' will prove a Trojan horse for selective reinterpretation of accepted rules to the detriment of the 'fairness' that this Budget seeks to attain."