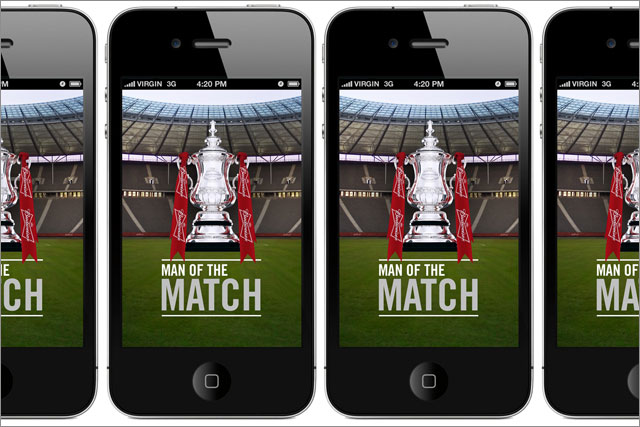 In a historic move, football fans across the UK will be able to vote for the Budweiser Man of the Match – a role previously reserved for broadcast commentating teams.
It will be introduced from the first round of the FA Cup, which begins on November 12, and will continue through every round until the final in May 2012.
Fans can either vote via the Budweiser UK Facebook page or from their smartphones by using the free-of-charge Budweiser Man of the Match app.
The player voted man of the match will celebrate with a magnum of Budweiser beer.
Budweiser became the official sponsor of the FA Cup in June this year, replacing E.ON.
The Football Association announced Budweiser as the new title sponsor for the FA Cup, replacing E.ON, which resigned its sponsorship in 2009.
Follow John Reynolds on Twitter @johnreynolds10