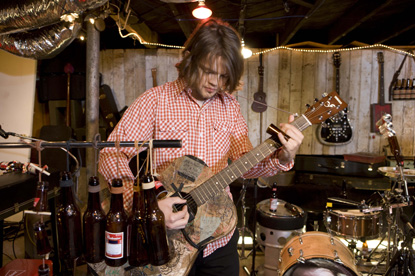 The incumbent on the UK account is Fallon, while the incumbent in Ireland is DDB – which is also the agency of record for the global account. Both agencies will pitch for the business.

Also on the shortlist is Rainey Kelly Campbell Roalfe/Y&R, a Budweiser roster agency that worked with the brewer in the run-up to the 2006 World Cup and TBWA\London, a non-roster agency, which created the award-winning Peter Kay work for the Scottish & Newcastle brand John Smith's.

James Watson, the director of marketing at Budweiser, is handling the review. The AAR is also involved.

Fallon won the account in October 2007 after a final shoot-out against DDB. RKCR\Y&R and Euro RSCG were involved at an earlier stage.

The pitch comes as Anheuser-Busch and InBev continue to integrate the two companies following last year's merger.

After lengthy negotiations, the companies agreed in July 2008 that InBev would buy Anheuser-Busch for £31 billion.

The merger created the world's largest brewer and one of the five biggest businesses in the world.