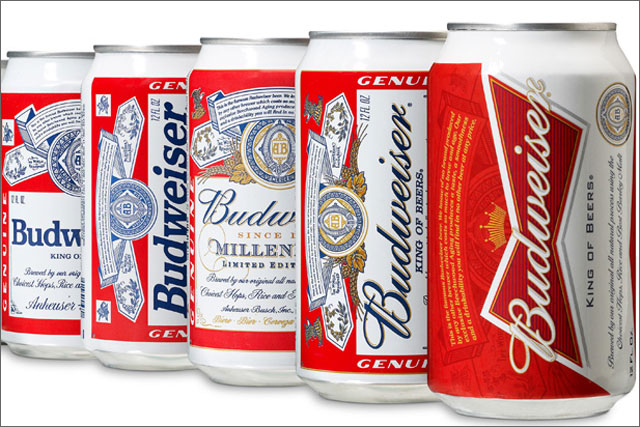 The revamp is part of a plan aimed at reinforcing Budweiser's visual identity as a global beer brand.
The secondary packaging will be in UK stores from October with the new cans following later in the year.
The new can packaging will be the Anheuser-Busch InBev brand's 12th design since Budweiser became available in cans in 1936.
The focal point of the new design is Budweiser's bow-tie-shaped emblem, complemented by the Budweiser creed and Anheuser-Busch medallion.
It will also be used on the brand's secondary packaging, emphasising the Budweiser creed highlighting the beer's beechwood ageing process and 135-year commitment to quality.
Iain Newell, Budweiser European marketing director, said: "Budweiser's success is rooted in aspects of the beer that will never change – from its crisp, refreshing taste, to our unwavering commitment to quality and the enormous pride we take in each batch.
"We're confident that the design will not only appeal to our loyal Budweiser drinkers but also attract new consumers too."