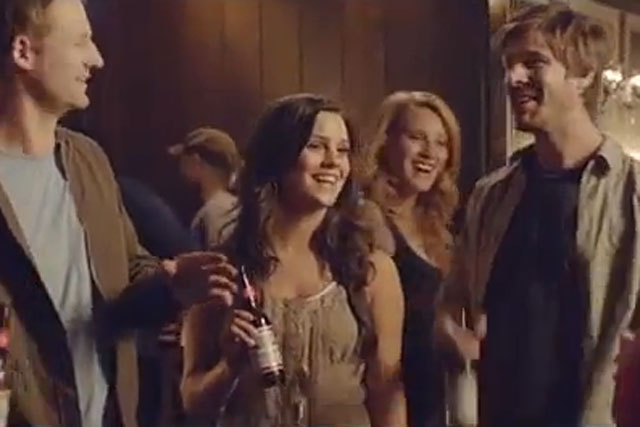 The ads will run across TV and radio until the end of December in a bid to promote responsible drinking.
The TV spot, created by Anomaly New York, features a group of friends waiting to go to various social functions, including a wedding, football game and a music gig.
One of the friends nominates himself as the designated driver and is seen at the end of the ad drinking a Bud, with the strapline which reads, "Designate a driver and enjoy the good times."
The 30 and 60 second radio ads feature a Bud "coach" giving a rousing team talk ahead of a night out, stressing the importance of a designated driver.
It states that the one thing every team needs is a leader who's going to drive the team to victory, making sure everyone gets home safely because "it is the most important thing".
Vizeum handled the media planning and buying.
Iain Newell, western European marketing director at Budweiser, said: "As a company, Anheuser-Busch InBev is committed to delivering on our dream of being the 'Best Beer Company in a Better World'.
"Our efforts to promote responsible drinking are an important part of achieving that dream."
Budweiser launched its first "designate a driver" campaign in June last year to promote responsible drinking during the World Cup.
Follow Sara Kimberley on Twitter @SaraKimberley