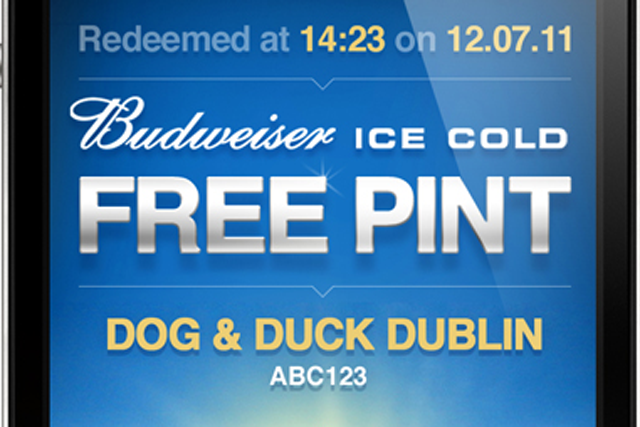 The Budweiser Ice Cold Index app, developed by DDB UK, sends users special offers to redeem at 2,500 participating on-trade premises across Ireland.
If the temperature rises above 20°C, Diageo, which sells Budweiser in Ireland under licence from Anheuser-Busch InBev, will offer consumers a free pint. The app will also offer €2 off when it reaches 18°C or 19°C outdoors, with €1 off if the temperature is 16°C or 17°C.
On a designated "Index day", consumers can redeem their free or money-off voucher between 1pm and 11.59pm. Once consumers have downloaded the voucher, the participating Index bar will provide them with a pub code and they will then have two minutes to redeem their voucher before it expires.
TV, print, radio, outdoor, digital and point-of-sale activity will feature Bud Ice Cold Index "weatherman" Scott Campbell, explaining the premise of the promotion on a beach location.
Christopher Wooff, senior brand manager at Budweiser, said: "Budweiser Ice Cold Index is an innovative concept, which we feel will excite consumers and we are thrilled to be the first brand to bring mobile vouchering to the Irish on-trade."
The app will be rolled out across Ireland from this week until 31 August, and it is understood it may roll out to other markets in the UK should it prove a success.