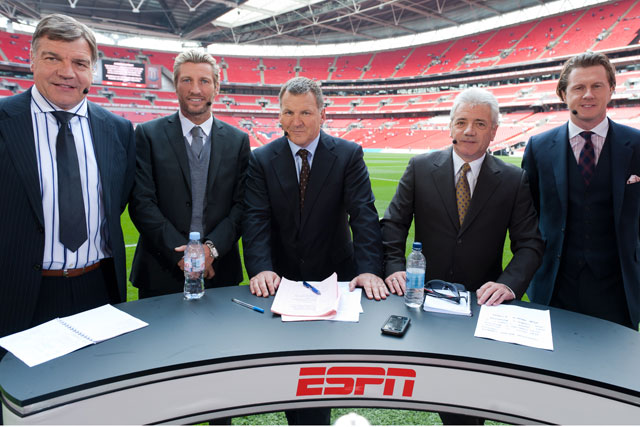 A special segment, 'The Bench brought to you by Budweiser', will aim to give viewers a behind-the-scenes experience on match days and will be broadcast as part of ESPN's live coverage of the final two stages of the FA Cup competition.
It will air ahead of the semi-final between Liverpool and Everton this Saturday (14 April) and before ESPN's coverage of the final on 5 May.
A Budweiser-funded documentary, 'Kings for a Day – The Giant Killers of Football', will also air on 5 May and will cover the role of underdogs in the competition, with vintage footage and interviews with former players and commentators.
The two new strands of Budweiser and ESPN's partnership build on 'Every Match Counts', the series of short films that have documented fans' personal tales about the competition throughout the season.
Jason Warner, global vice-president of Budweiser, said: "One of our major commitments as lead partner of The FA Cup is to bring the tournament closer to fans around the world, building anticipation of matches in all rounds and celebrating the optimism the competition holds for football fans and clubs.
"The ESPN partnership is another step in sharing the magic of the world's most famous domestic cup competition with fans around the globe, and will develop and strengthen our FA Cup sponsorship."
ESPN has the rights to broadcast 25 live games from the FA Cup this season and its coverage is led by presenter Ray Stubbs with commentator Jon Champion and presenter Rebecca Lowe.
Alan Fagan, director of advertising sales, Europe, Middle East and Africa, ESPN, said: "Our collaboration with Budweiser reflects our shared passion for The FA Cup and fans, and ESPN's ability to deliver unique solutions for advertisers."
Follow Maisie McCabe on Twitter @MaisieMcCabe