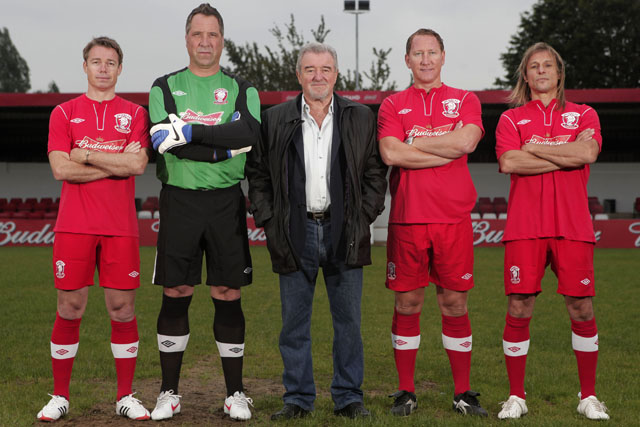 Graeme Le Saux, Claudio Caniggia (Argentina) and Brian McBride (USA) are also among the stars that will play in next season's FA Cup, for which the AB-InBev lager brand is lead partner.
This follows the appointment in March of former England manager Terry Venables as technical advisor to the club, which is eight leagues below the top flight.
Former England goalkeeper David Seaman has agreed to be goalkeeping coach for the side, which will play in the FA Cup from August.

Budweiser is also partnering with producer Evan Weinstein to document Wembley FC's preparation and progress in a new international TV show called 'Dream. On. The Journey of Wembley FC'.

Jason Warner, global vice-president Budweiser, said, "As a long-standing supporter of football at all levels, Budweiser is committed to championing the magic of The FA Cup and its ability to create unique memories that players and communities will never forget.

"We are pleased to continue to support Wembley FC as they strive to achieve their dreams and we think their story will appeal to – and inspire – football fans around the world."

Alan Fagan, ESPN group director, advertising and sponsorship sales, EMEA said: "The series will engage with and inspire football fans across the UK and internationally, giving a real insight into grassroots football, the very foundations of the sport."