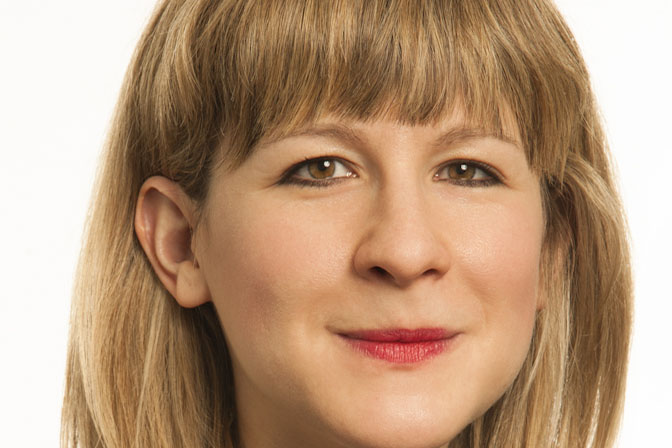 Bugaboo recently faced a social media backlash against its latest advertising campaign featuring a bikini-clad model running with her daughter, becoming yet another example of a brand which arguably missed the mark in its marketing to mums.
As a new mum myself, this led me to reflect on the importance of brands during this stage of life – 11 months ago I was Emily Fairhead-Keen. Today I am Clementine's mum. I've entered a different world.
Teetering foal-like along diagonal dynamic lines, battling through a fug of Sans Serif and Condensed Futura, this world of logos and labels, promises and premises smacked me round the face one hundred times louder and a million times more vivid than pre baby, senses and emotions on superhuman alert.
Brands are intrinsically part of this new dawn, they have a huge opportunity to engage with mums, but through these new eyes I see that brands need to be more parental.
Here, along with those small white sleeveless vests and socks with little bows, I refold my brand repertoire into nice neat piles and show you how.
Knee high brands
Nostalgia helps us deal with the transition of becoming a mum. I now buy the brands that are part of me, the Farley's Rusks, the Johnson-and-Johnson-everything. I don't just buy them and use them, they made me, me.
I believe that these brands have licence to talk to me now on a deeper level. I let them in when I was small and now they have guardian's rights in their communication. Show me old ads, reconstruct the 1980s and show me that world so I can show my daughter.
Teacher brands
As a vulnerable fool in this foreign land of motherhood, I listen to a series of trusted ones, from midwives and GPs to NCT members. Brands have become just another in this army of instructors.
I believe brands need to tell me what to do with parental advice and do things for me. Cow and Gate, give me new friends. Johnsons, help me sort out the photographs and make albums for me. Do my arts and crafts projects for me.
Matron brands
Brands need to recognise their emotional power and be confident enough to visit with mum in hospital. We need to send home mum with 'matronly' goody bags, not just bounty bags. Brands need to reach out at this key time providing samples and get on her shopping list at what is a very powerful time.
I don't want Sudocrem. I want Radox.
Skin to skin brands
Touch is a pronounced sense in new mothers. How strong are the non-verbal signals? How loudly can the bottle shout above a fractious baby in Tesco? Give me toilet duck body language. Flaunt your soul in your curves. Cement our relationship by bonding with skin-to-skin contact. Make me feel lovely.
Eleven months ago, I didn't think brands could get more important. I thought they might even fade away above the din of the newborn's cry. But in fact they became more powerful, mightier than ever before and have a huge opportunity to engage afresh.
They need to understand the psyche of new mums, something which Bugaboo failed to do. I believe that they need to go deeper, be more confident, more authoritative, more parental than ever.
Emily Fairhead-Keen is a business director at MEC