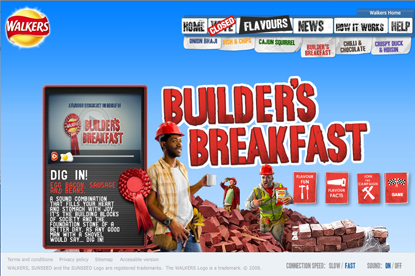 More than one million people took part in the competition with the flavour eventually picking up 232,336 votes, more than 10,000 in front of Onion Bhaji, which came in second.
Fish & Chips came in third with 218,270 votes, followed by Crispy Duck & Hoisin (176,184), Cajun Squirrel (116,777) and Chilli & Chocolate (114,775) bringing up the rear.
The result will net the flavour's creator, Emma Rushin from Belper, Derbyshire, a £50,000 prize packet and 1 per cent of future sales.
The "Do us a flavour" campaign kicked off in July 2008, when Walkers challenged the public to invent a crisp flavour. More than 1.2 million people responded.
The six finalist flavours were then selected by the chief judge Heston Blumenthal and a panel of judges from Walkers. All six were put on sale in January this year.