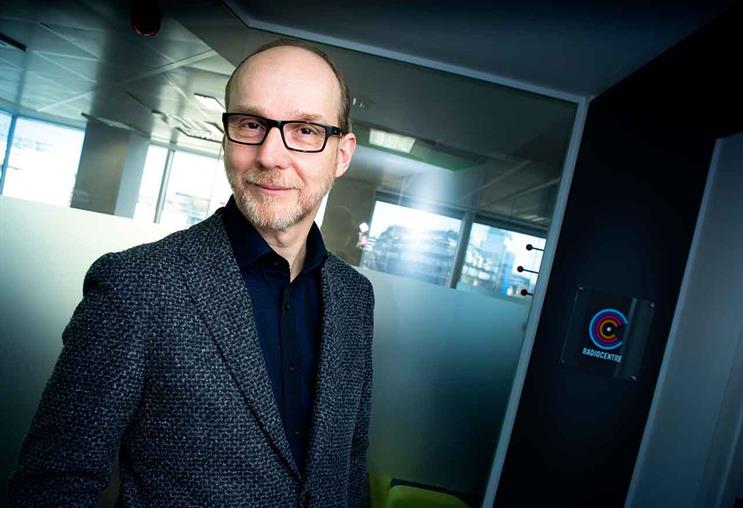 Nothing builds brands like emotion, and nothing stimulates the emotions quite like sound.
Thanks to the evolutionary biology designed to keep us one step ahead of predators, we instinctively respond to everything within earshot, whether we're actively listening or not. Hearing the snap
of a twig when walking in a wood instantly puts us on high alert and our heart rate rises as we prepare to fight or flee.
Music is sound at its most visceral, a pure emotional hit direct to the subconscious that delivers instant, long-lasting effects. Would Mission Impossible have stimulated such eager anticipation or be remembered so fondly without the exciting 60s theme tune?
Research (Salimpoor, 2011) shows how intense emotional responses to music activate ancient reward circuitry: listening to your favourite music can increase the brain's release of dopamine by up to 21%, a similar increase to that triggered by cocaine use. The author concluded that "music can be effectively used in rituals, marketing or film to manipulate hedonistic states".
By influencing emotions at a subconscious level, music has a direct effect on decision-making. This may be best demonstrated by a study (North, Hargreaves & McKendrick, 1997) that explored how in-store music affects wine-purchasing. On days when typically French music was played, French wine outsold German by five bottles to one; and when the music was characteristically Germanic, the German wines outsold by the French by two to one. Asked to what extent the music affected their decision, most of the shoppers asked: "What music?" It engaged their emotions and influenced their behaviour at a subconscious level.
Research (Binet & Mullen­siefen, 2015) highlights how music can amplify the desired emotional response to an ad – imagine any John Lewis Christmas commercial without the accompanying winsome cover version (or try watching one with the sound turned off). The corollary being that incongruous music can alter completely the emotional meaning of a visual narrative. If you doubt this, just search YouTube for John Lewis Shining Christmas.
But music can deliver much more than just augmenting the emotional impact of a visual metaphor.
Radiocentre's recent Strike a Chord study revealed how music, used consistently, not only boosts brand recogni­tion, but also means ads are better liked and generate far greater subconscious engage­ment for their duration. These findings link strongly with modern brand-communication theories, specifically how brand saliency is optimised through using sensory cues like music repeatedly to enhance mental availability and build subconscious emotional attachment to the brand.
Yet despite the huge weight of evidence that points to music being a powerful emotional asset for brands, only 38% of multinational brand managers claim to have a defined brand sound. Whatever the reasons behind this underuse, recent developments suggest that sound is set to become a lot more important to brands.
The speech-controlled Amazon Echo is believed to have been one of the best-selling technology gifts last Christmas. Echo could be the catalyst that boosts voice-activation across all devices – the paradigm shift being that, in the absence of a screen, Alexa can respond to requests using only audio.
Now imagine a near future in which search is both triggered by and fulfilled with audio: how emotional does your brand sound on Google?
Distinctive audio-branding may come to define successful businesses as audio-driven technology prospers, but forward-thinking advertisers can gain advantage now. Those that do could make 2017 the year that sound – and music in particular – comes of age as an emotional brand-building tool.
Display of emotions
Name an ad that has affected you emotionally (and why).
Warburton's "Giant Crumpet Show" – a funny, uplifting ad of the old school that benefits from a great tune and a healthy dose of personal nostalgia.
What moves you most – music or words?
There's a reason concerts are much better attended than poetry readings. Music moves people in ways that words can't.
Is it better for a brand to make you laugh or cry?
Cry… with laughter.

Mark barber is planning director at Radiocentre