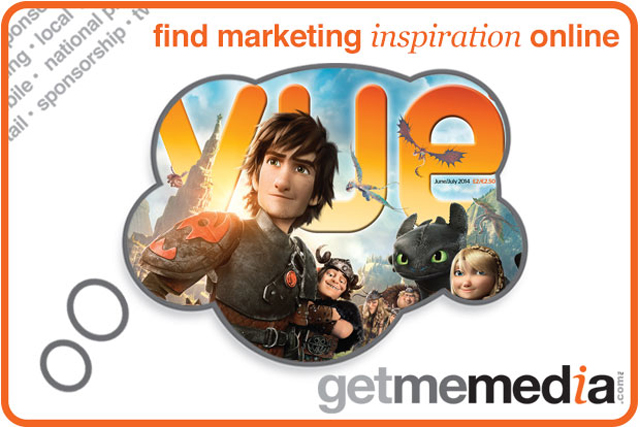 When Vue wanted to extend and deepen its relationship with its customers beyond the physical film-viewing experience we listened, learnt, and put together a dedicated editorial team to deliver a handbag-sized, glossy film magazine packed with newsstand quality features and visuals. The magazine launched in March 2013 with a 200,000 print run. Demand resulted in the circulation increasing 20% to 250,000 within a year.
As a result of that success a tablet app was rolled out offering interactive, unique and innovative content such as film previews, Spotify playlists, celebrity interviews and searchable film listings. Vue wanted to reward their customers with excellent, exclusive and original content and to inspire cinema-goers to celebrate all things film – past, present and future.
The app extends the reach and ROI of the print magazine in an enhanced, immersive way and, without print deadlines, can feature of-the-moment reviews of time-sensitive releases. Unlike competitor apps that link to an external booking site, or have no booking functionality, users can book tickets directly from the Vue app with no fuss. Even better, for films yet to be released, an "alert me" function tells them when they go on sale meaning they are always first in the queue.