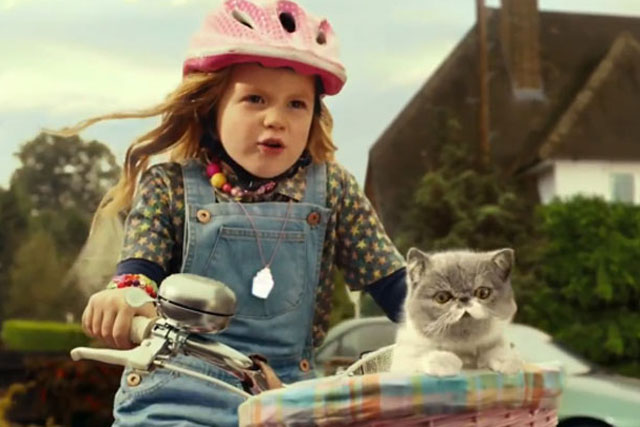 In the week dated 8 March, 'We Built This City' climbed 152 places in the Official Charts Company's UK Downloads Top 40 chart, from number 177 to 25. The next highest climber was Kid Ink's 'Show Me', which rose 40 places to number 36.
'We Built This City' also made it to number 26, up from number 184 on the previous week, in the Official UK Singles Chart, which also includes physical sales.
The song's sudden surge in popularity comes after it was features in Three's new TV and online campaign, which was created by Wieden & Kennedy London.
The TV ad, called "#singitkitty", shows a young girl miming to Starship as she cycles around a cul-de-sac with a CGI cat in her bike basket. The campaign also includes digital executions, where people can create their own versions of the Three video.
The campaign was released on 21 February 2014 and is a follow-up to Three's 2013 viral smash hit, "the pony", which was also created by Wieden & Kennedy London.
Neil Christie, the managing director of Wieden & Kennedy London, said: "Great to see Starship's fist-pumping anthem back in the charts; it shows that we really do love silly stuff. But the line 'Marconi plays the mamba' still troubles me.
"How and why does the famed Italian electrical engineer 'play' an arboreal snake?"
'We Built This City' was first released in November 1985 and reached number one on the US Billboard chart and number 12 in the UK.