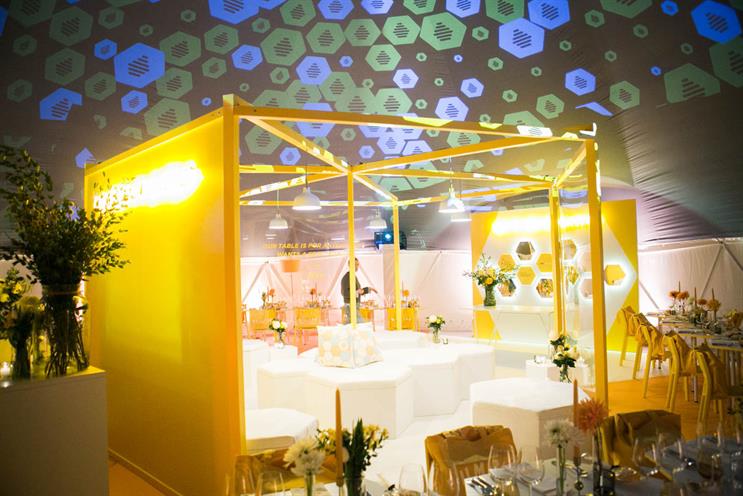 Two pop-up spaces, The Hive and The Honeycomb, created with agency Exposure, will feature a series of live panels, wellness classes and workshops alongside immersive experiences.
The Hive, an open working space, will educate people about Bumble Bizz; those attending will learn how to write the bios for their Bumble Bizz page and how to take headshots, whilst being able to get their hair and nails done.
Activities such as yoga, panel talks and workshops will take place in The Honeycomb. Panels will focus on careers, while two workshops aim to show guests how to grow their online social influence and increase their creativity with a lesson in typography.
There will also be an onsite café where guests will be able to experience food curated by Peardrop. The pop-ups are taking place on 27-28 October at Brown Hart Gardens in Mayfair.
Bumble Bizz launched earlier this month in the UK, US, Canada and Australia and enables users to filter connections by location and industry. The Hive pop-up space was previously showcased in the US in June this year, with the pop-up taking place in Mercer Street in New York's Soho district. It was created by agency Manifold.