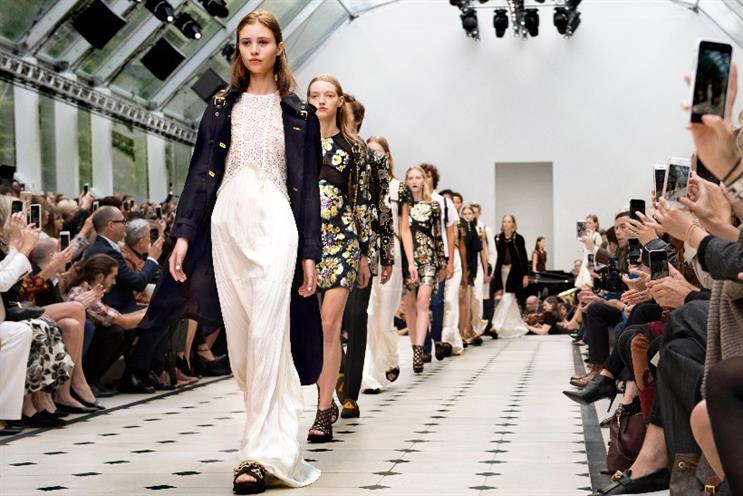 Multiple reports peg profits at £412.7m, while revenues have reportedly fallen £3m to £2.52bn.
The news comes after Burberry reported a drop in second half revenue, hit by tourists spending less after the Paris terror attacks.
Christopher Bailey, the chief executive officer and chief creative officer, is also expected to announce cost-cutting measures. It is thought the firm is on the hunt for a new senior executive to shore up Bailey's commercial leadership, with a particular focus on sales and marketing.
Burberry's troubles are indicative of wider luxury fashion sector woes, though the brand's over-reliance on the Chinese market is a particular setback.
Industry commenters suggest Burberry is at a "fork in the road" in terms of taking the brand more mainstream to boost profits, or to build a long-term strategy by reverting back to being a more exclusive, luxury brand.