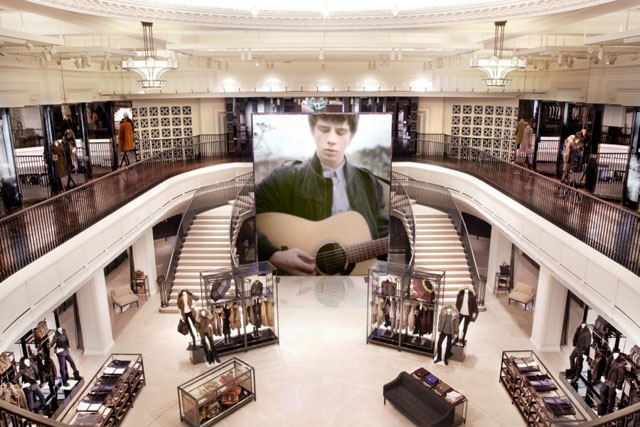 The company's revenues for the six months to 30 September were up 17% to £1.03bn, while pre-tax profits remained largely flat at £174m, up only £1m on the same period for 2012.
Looking ahead, Ahrendts said Burberry remained focused on "executing our retail, digital and marketing strategies in the all-important third quarter and in what remains an uncertain macro environment".
Ahrendts is leaving the FTSE 100 company after a decade to become Apple's vice-president of retail and online stores in mid-2014. Chief creative officer Christopher Bailey will take over from Ahrendts when she departs.
Burberry outlined its digital innovation and collaboration with technology leaders, the opening of 14 mainline stores and its investment, made to "keep pace" with changing consumer behaviour, as key strategies contributing to the company's financial performance.
The company said that its online offering outperformed in all regions, while the "travelling luxury consumer" drove offline, flagship market sales.
Ahrendts added: "The senior team continues to balance brand appropriate revenue growth, selective investment and infrastructure efficiencies to drive sustainable profit growth, especially with the significant long-term potential of our fifth product division, beauty."