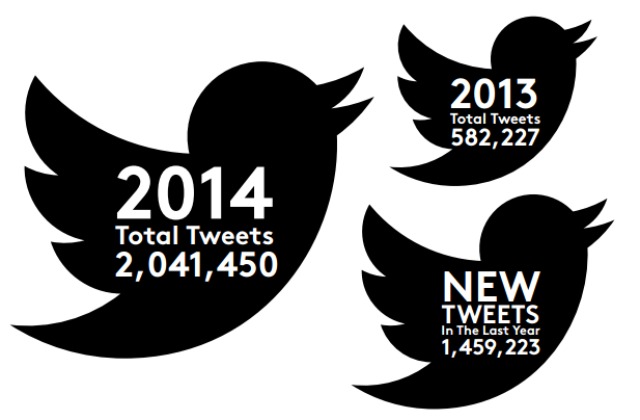 The UK's top brands have stepped up their game on Twitter in the past 12 months, which Battenhall attributes to new rules from the US Securities and Exchange Commission forcing companies to disclose their social media channels. Similar regulation does not exist in the UK as yet.
Now 90 of the FTSE 100 companies have a presence on Twitter, sending out more than 2m tweets cumulatively in the last year.
Unsurprisingly, Battenhall's top 10 is dominated by consumer-facing brands.
Burberry ranks top, gaining 1m followers in the past year to hit 3.1m. Coca-Cola follows at 2.7m, while ITV almost doubled its followers to come third with about 540,000. M&S and Sainsbury's round out the top five, followed by Shell, EasyJet, Tesco, Rolls-Royce and Next.
Less glamorous brands rank bottom of Battenhall's index, with mining firm BHP Billiton coming last at just one follower. Pharmaceuticals company Shire has 18 followers, while GlencoreXstrata, another mining company, has just 63.
Twitter refuseniks include Primark-owner Associated British Foods and Aberdeen Asset Management. Primark itself does have a Twitter account with more than 63,000 followers.
"This year what we have seen is a revolution. UK PLC have gone social - although some are still lagging behind," concluded Battenhall in its report.
"There have been many changes, but without regulation similar to that seen in the US, there is still a very polarised outlook when it comes to how brands are using social media for communications."