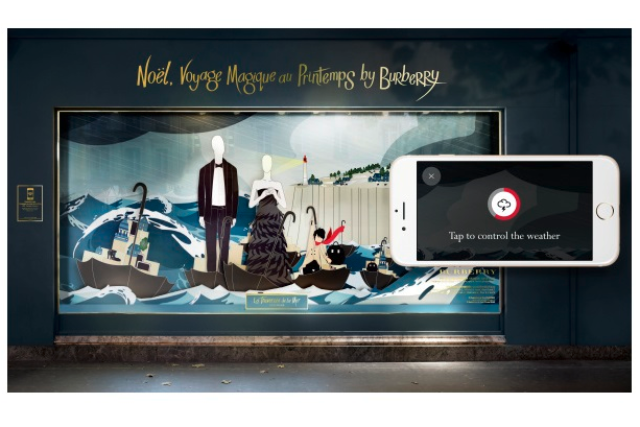 The windows will go live in November and show a boy travelling with his teddy bear from Burberry's Regent Street flagship store to Printemps in Paris.
Visitors will be able to connect to Printemps' Wi-Fi to interact with individual scenes, and will be able to access extra content via their browsers. They will be able to control the weather as the little boy crosses the Channel and can activate a storm – with accompanying sound – or steer a fleet of boats.
Finally, they will be able to create virtual postcards showing a festive scene displayed on the windows, which will be shareable on social media.
Brand: Burberry
Read next