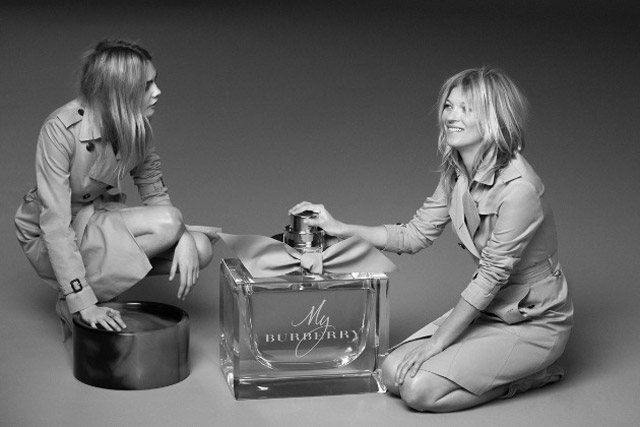 The campaign is themed around the fact that customers can have their initials carved on a 90ml My Burberry bottle for free, as part of Burberry's new monogramming service.
Consumers can create their own virtual monogrammed bottles through interactive TV, billboard and social media ads.
Smartphone users passing Burberry's interactive billboards in Piccadilly Circus and Covent Garden in London, or the Meatpacking district in New York, will be able to submit their details via a dedicated site to see their monogrammed bottle appear live on screen.
After users enter their details on myburberry.com, their device will show a countdown until their personalised video appears. Their phone will then show directions to the nearest Burberry store.
Burberry has also partnered with Channel 4 to create similar personalised ads for registered 4oD desktop viewers.
The ad spot will display "Monogrammed for" with the viewer's name, then end by showing their monogrammed bottle.
Social media users will be able to create their own monogrammed bottles from within the Twitter and Facebook apps, while Google will offer the same functionality through interactive ads.
The My Burberry name pays homage to the brand's iconic trench coats, often referred to by their owners as 'my Burberry'.
The campaign was devised by chief creative and chief executive officer Christopher Bailey and features Kate Moss and Cara Delevingne together for the first time, shot by Mario Testino.