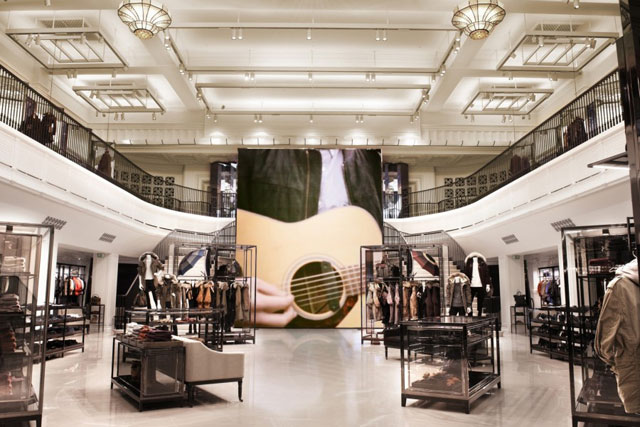 The global account, estimeted to be worth £2m in the UK, was awarded to current media agency Universal McCann in April 2010 following a pitch that included WPP agency Mindshare.
Universal McCann has decided not to repitch for the account. In a company statement, the Interpublic Group agency, said: "We have enjoyed a successful three year relationship with Burberry, but we have made a decision to decline to repitch for the business. We wish Burberry luck with its future [media] agency."
Burberry's creative account is handled in house under the stewardship of chief creative officer Christopher Bailey.
The retailer opened one of the most technologically advanced stores Burberry Regent Street in London, where it created 'Burberry World Live', which claims to offer customers the "physical expression" of the brand's most innovative digital launches in recent times.
The store's features include a 22ft-high screen, 500 hidden speakers and a hydraulic stage.
It also showcases RFID microchips – radio-frequency identification – in some of its clothes.
During the same month Burberry issued a profit warning that wiped £1bn off Burberry's market value, leading to a drop of 21% to a share price of £10.87.
Recent models for Burberry have included 'Harry Potter' star Emma Watson and 'Transformers: Dark of the Moon' actress Rosie Huntington-Whiteley. Its spring campaign featured upcoming talents Cara Delevingne and Eddie Redmayne.