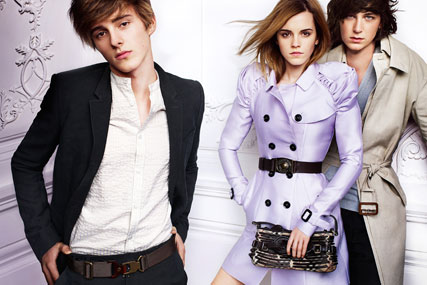 Watson, who became the face of Burberry in June, stars in the ad campaign with her younger brother, Alex Watson. Activity runs across press and online sites such as Facebook and YouTube.
Christopher Bailey, chief creative officer at Burberry, said: 'This campaign celebrates our heritage and our timeless Burberry icons. The energy of the images and the dynamic cast reflect the different attitudes and expressions of the Burberry guy and girl.'
In August Burberry rolled out its Autumn/Winter activity in key online and print publications worldwide, featuring Watson.
In the year to 31 March 2009, Burberry's revenue was £1.2bn, up 21% year on year and in excess of £1bn for the first time. In September, the company entered the FTSE 100.