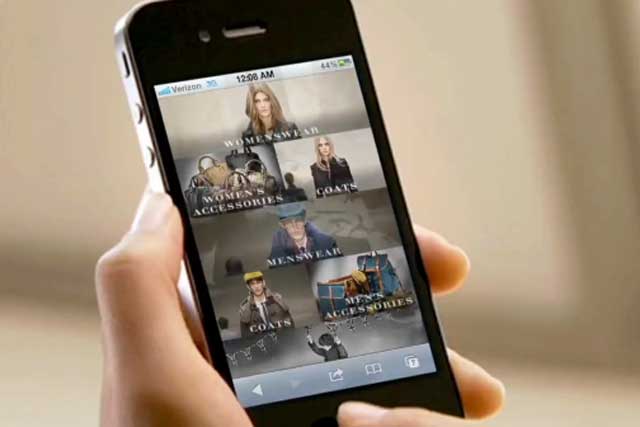 The experience will allow the brand to know "everything" about the customer through their mobile devices, when they walk into the store, including details such as whether they have just shopped in Hong Kong or Singapore.
Burberry is seeking to put mobile at the centre of its customer communications with the initiative, which it is launching in partnership with CRM and cloud computing firm Salesforce.
The technology has already been trialled at the brand's London Fashion Week Show, which saw attendees arriving at the show instantly emailed by Burberry chief creative officer Christopher Bailey when their mobile device was recognised.
Attendees were also given a "social link" to allow them to watch live action of celebrities arriving at the show and see backstage footage of the models' looks before they entered the catwalk.
The retailer is seeking to put the mobile device at the centre of its marketing and recently launched a watch using mobile-only content.
Burberry is understood to have hired Kosagowsky for a new customer communications unit as it seeks to revolutionise its customer experience.
Speaking at a Salesforce event, Burberry chief executive Angela Ahrendts said: "Wherever the customer is as soon as they say something about the Burberry brand we should be able to hear it.
"So if you tweet something negative or positive our teams pick up on that and should be able to have a dialogue with you in real time – that's the ultimate in customer service."
It is understood Kosagowsky will report into Burberry VP of customer service Philippa Cort.
Burberry did not return requests to comment.

Follow @mattchapmanuk