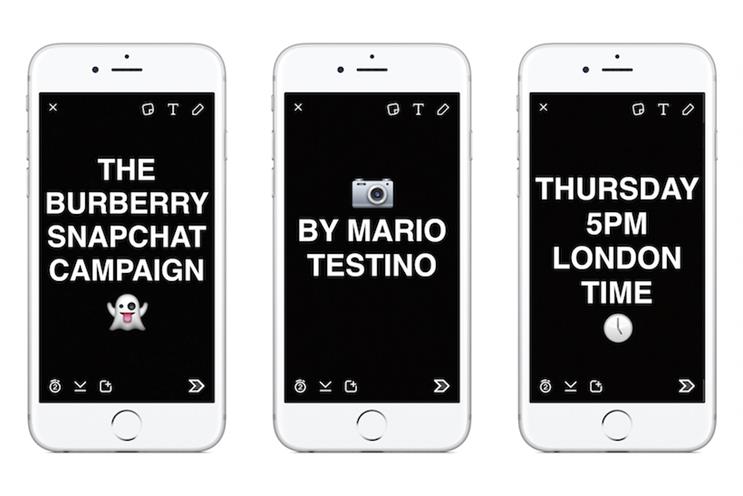 Having already used Snapchat in September for a preview of its London Fashion Week show, the fashion brand is hoping to lure more users to its channel from 5pm today.

The Spring/Summer 2016 campaign will be photographed by Mario Testino, who handled previous Burberry campaigns featuring the likes of Cara Delavigne, Sienna Miller and Romeo Beckham. The identity of the new campaign model or models is still under wraps.

Sadly, viewers of the 'real-time' coverage on Snapchat are unlikely to see any on-set tantrums as it will be selected and edited by Burberry.

The content will disappear after 24 hours in line with Snapchat tradition.

As Snapchat enjoys evident popularity with Burberry it is poised to appoint its first UK boss, Campaign has revealed. The US company has approached leading London advertising executives and set up a British subsidiary at Companies House.