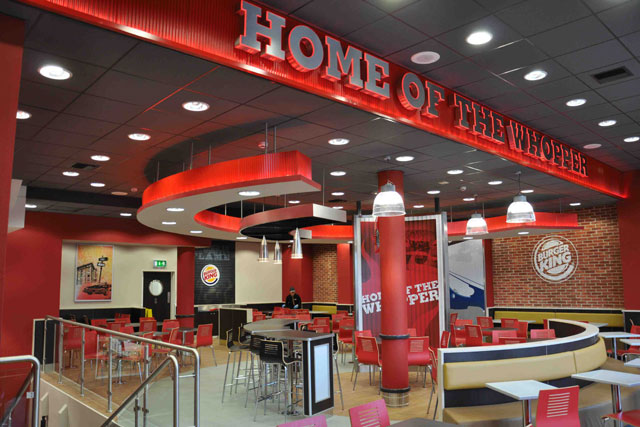 CHI & Partners won the business after a hard-fought pitch that culminated in a final head-to-head against Hypernaked that involved work from both agencies going into research.
The other competing agencies, Mother, Saatchi & Saatchi and The Red Brick Road, were knocked out of the running at an earlier stage of the process.
CHI's appointment follows Burger King's selection of the New York shop Mcgarrybowen to its US advertising account after a pitch.
Mcgarrybowen fought off a WPP group led by CHI as well as McCann Erickson and Saatchis to win the business.
The UK pitch, overseen by the former McDonald's marketing director Jo Blundell, who joined Burger King in May, kicked off in April.
UK and US reviews were prompted by Burger King's split with its previous global agency, Crispin Porter & Bogusky, in March. A separate pitch was also held for the fast-food giant's advertising in Spain.
CP&B, which had worked with Burger King for five years, introduced "The King", the 50-year-old Burger King mascot, to the UK for the first time last year. A TV spot featured people gathering from around the UK to follow The King into Burger King outlets.
Burger King had previously built a reputation in the US for running innovative work such as the "subservient chicken" campaign, which allowed users to control a person dressed in a chicken suit, and "Whopper Sacrifice", which rewarded Facebook users with a free Whopper every time they "sacrificed" ten friends on the social network.