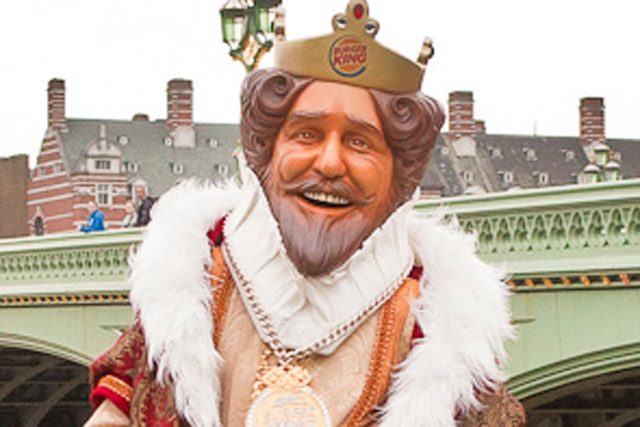 BK was acquired by 3G Capital for $3.26bn in September, which preceded a global shake-up in the burger chain's marketing department.
In February, The UK marketing team was slashed by more than 50% as a result of job cuts implemented by the private-equity owners.
In March Natalia Franco, global chief marketing officer, left the chain after nine months in the job.
In the UK Sarah Powe, BK's UK and Ireland marketing director, also left the company. She had been with the firm for four years.
Crispin Porter + Bogusky was behind BK's latest ad campaign, which introduced The King, its 50-year-old US mascot, to the UK.
A Burger King spokesperson has confirmed it has sent out RFPs to advertising agencies.
BK, in a statement, said: "Burger King and Crispin Porter + Bogusky have enjoyed a tremendously successful relationship over the past seven and a half years. During that time, our creative partnership resulted in countless innovative and engaging campaigns for the BK brand.
"We are incredibly proud of all that we have accomplished together, but have mutually decided that now is the right time to part ways.
"We are fans of each other's work and wish each other much success in the future."