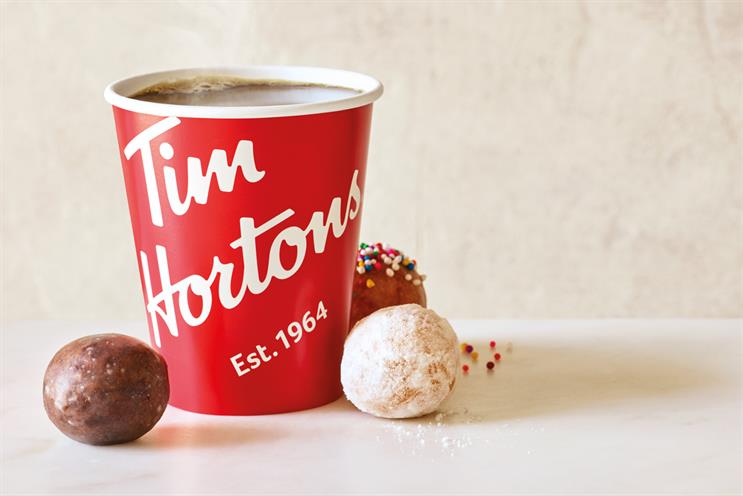 The Canadian chain, owned by Burger King parent Restaurants Brands International and known for its coffee and doughnuts, appointed Pablo to its UK and Ireland advertising account after a competitive pitch.
Neil Littler, chief marketing officer for Tim Hortons UK and Ireland, ran the process after joining in January from M&S, where he was brand and marketing manager for food for three years.
The ad appointment comes as Tim Hortons beefs up its management team ahead of the UK launch. Kevin Hydes, international and brand development director at Costa and 16-year marketing veteran of parent company Whitbread, is due to join Tim Hortons later this year.
Ontario-based RBI announced in August last year that it would begin opening Tim Hortons restaurants in the UK in 2017 as part of a global expansion.
Gurprit Dhaliwal was appointed chief executive of the "master franchise joint venture" between RBI and SK Group that would launch the brand in England, Scotland and Wales.
The company had one month earlier announced a similar joint-venture enterprise to break into the Philippines. Tim Hortons, co-founded by an ice-hockey player in 1964, was bought by Burger King for $11.4bn in 2014.