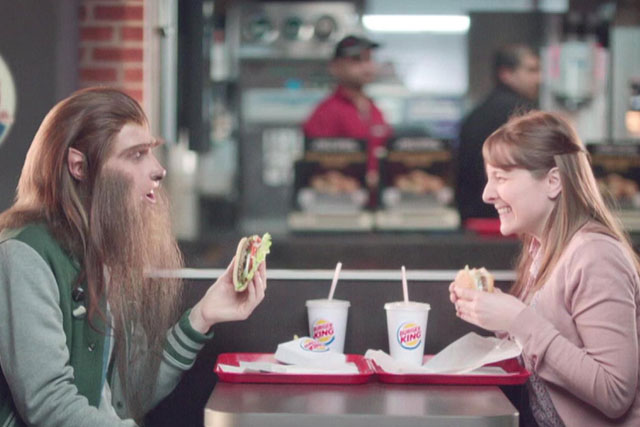 Open has been retained after the fast-food chain held a pitch for its business last month, having called a review in January.
The review followed the appointment of Burger King's marketing director, Jo Blundell, who joined the company in May last year from the 118 118 owner, The Number.
Blundell arrived at Burger King during an advertising review that culminated in its decision to part with its global ad agency, Crispin Porter & Bogusky, and appoint McGarryBowen to its US account and CHI & Partners to the UK business.
Last month, Burger King introduced its Lamb Flatbread, its first lamb recipe. The ad, created by CHI & Partners, focused on a "Hungry Like A Wolf" creative idea that shows a couple sitting on an awkward first date, before the man turns into a werewolf after wolfing down his Lamb Flatbread.
Anthony Hopper, the chief executive of Open, said: "It's never easy going into a pitch as the incumbent, but we knew we had the right team and the right approach to take the work to the next level."