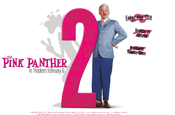 The campaign is due to launch in January to run around the film's launch on 6 February. The toys will be available with the purchase of a kids' meal.

To avoid 'pester power' the toys have been designed to be given away individually rather than collected as part of a set.

Speaking about the upcoming promotion Burger King reiterated its commitment to ethical kids' marketing and highlighted its decision to sign up to the EU Pledge on Children's advertising last year.

Speaking about the promotion a Burger King spokeswoman said: "All toy promotions are restricted to Burger King restaurants only, which helps retain the fun of the Burger King experience without increasing pester power."

Burger King has regularly handed out toys with its kids meals. In October the quick service restaurant chain ran a The Simpsons free toy promotion for its kids meals offer.