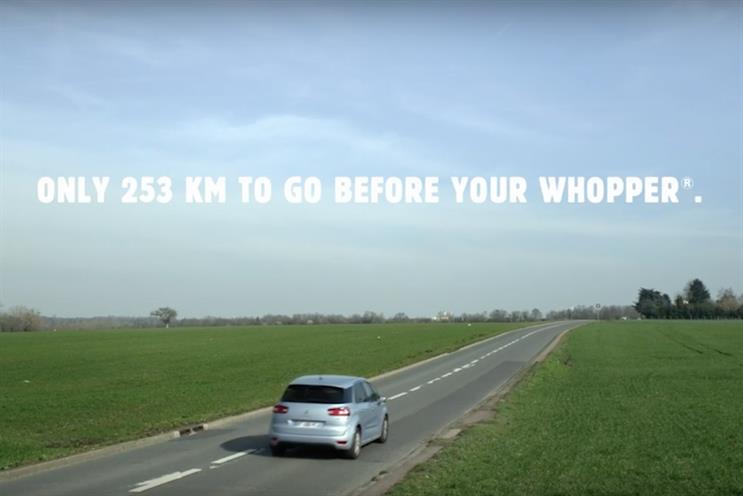 McDonald's came out last week with a print ad, backed up by a video, for which it erected a huge roadside sign giving directions to a Burger King Drive 258km away, next to a sign reading 'McDonald's Drive 5km'.



In a quick rejoinder, Burger King has created a new ending for the McDonald's video, which shows a French couple driving from the sign to the nearby McDonald's Drive.

They order coffee to sustain themselves on their 258km journey to the Burger King Drive, where as they tuck into their Whoppers the man says to the woman: "It wasn't that far at all."
The tagline on the ad reads: "Thank you McDonald's for being everywhere".
Brand: Burger King
Agency: Buzzman