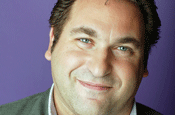 According to sources, Burke will replace Blake Chandlee, who left Yahoo! in October last year to become the commercial director at Facebook.
The appointment follows a lengthy interview process that included other internal and
external candidates.
The uncertainty over Yahoo!'s future, following its rejection of a $44 billion takeover bid from Microsoft, made an internal appointment more likely.
Burke, who was caretaking the role, is expected to oversee a merged UK display and search marketing operation.
He was previously the director of global and pan-European sales, leading a sales and client services team that handled international campaigns.
Yahoo! has seen a series of departures from the top tier of its UK commercial team. Last week, Richard Firminger, its regional sales director and the head of its UK search operation, left without a job to go to.
His departure followed Chandlee's and that of Stephen Haines, the head of agency strategy.