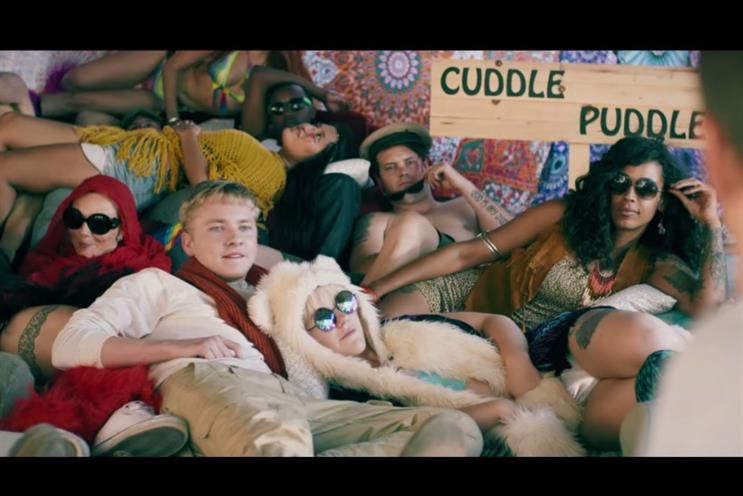 The sandwich chain developed a 2.45 minute parody of the festival, which took place in the Black Rock Desert, Nevada last week.
The parody, which also mocks The Maze Runner: The Scorch Trials features a voiceover in the style of an action thriller, saying, "We don't know why, but millennials are willing to fork out tonnes of cash to go to an over-crowded festival in the middle of the desert."
It pans in on an intense character in a tent protecting the gateway to the festival, testing whether a group of revellers are ready to go in.
"The world outside is hanging on by a very thin, non-GMO, cruelty free, organic hemp thread. Beyond this tent flat lies the beginning of your new lives as Burners," the character warns.
It then flashes to a shot of the same man quizzing the group leader in a cafe, saying, "Don't you want to know how to look cool on Instagram?" before they enter the festival with scenes including a "Google exec fire jousting with P Diddy" and people exchanging massages for a Quiznos sandwich.
"They lied to us," the group proclaims. "This isn't an anti-establishment society based on radical self expression, it's become a place for rich people to check off their bucket list."
Burning Man said it was considering legal action over the video, which it said breached the festival's intellectual property.