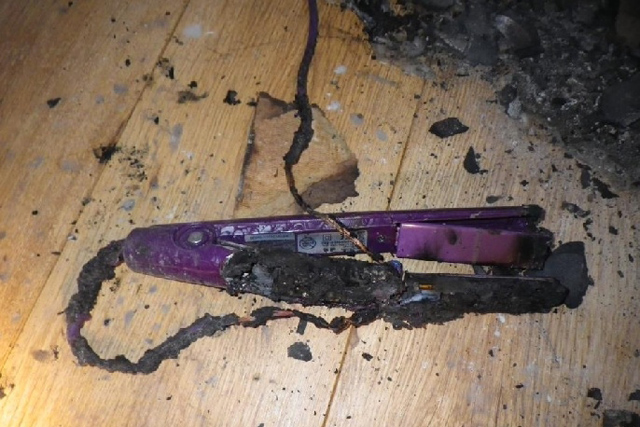 The LFB initially aimed for 5,000 people to share the image on Facebook, as part of the brigade's efforts to use social media to raise awareness about fire safety. However, the photo quickly went viral in the first 24 hours and currently, the image of the burnt straighteners has been shared more than 57,600 times and "liked" by more than 2,300 people.
The image also inspired others to share their personal experiences of having close calls with their own hair straighteners as more than 1,300 posted comments. One woman wrote: "I left my straighteners plugged in at the wall but switched off and they turned back on and set fire to my desk in my room!"
LFB has been running its Facebook page since 2009, and uses online campaigns such as 'Guess The Cause Of The Fire', where followers are shown photos of real fires to encourage them to think more about how fires in homes are started.
Emma Cullen, the brigade's news manager, said the initial target had been for just 5,000 people to share the image, but it quickly went viral and within 24 hours, it had been shared by almost 30,000 people.
Cullen said: "This means that over four million people have now seen the photo, which is quite remarkable. There are now millions of people who will hopefully check that their hair straighteners are switched off before going out or going to bed.
"Our Facebook fans have done their bit to prevent similar fires from happening again. This is a real social media success story."