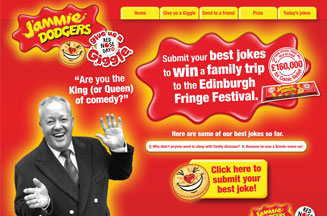 Last year, Jammie Dodgers launched a national partnership with Red Nose Day and said it was expanding its brand with a new out-of-home snack.
It ran a marketing campaign that included in-store promotions, PR, experiential and digital activity.
Two pence from every special Jammie Dodgers Red Nose Day pack sold was donated to Comic Relief in a bid to raise £160,000.
Sales of Jammie Dodgers rose by 12.6% last year, according to ACNielsen.