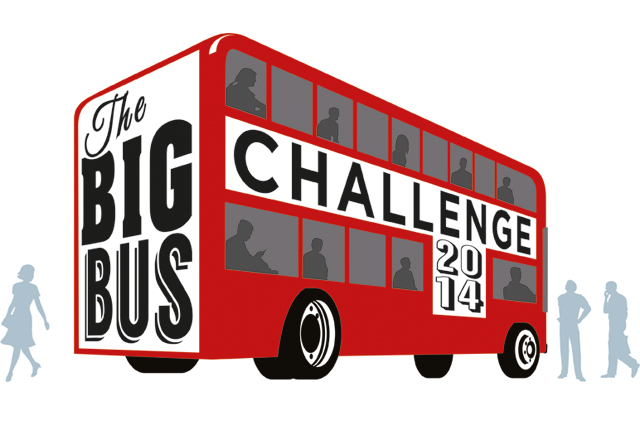 High streets have received their fair share of bad press since the recession hit in 2008. From big-name store closures to the domination of pound shops, the future looked anything but rosy for the nation's high streets.
At Exterion Media, we com­missioned qualitative research from Sparkler to look at the high street from the consumer per­spective, so we could understand the real value of the high-street audience for advertisers. What we found was that high streets have evolved. High streets are now multi-faceted social destinations; cafes, restaurants, bars, cinemas and gyms line our town centres and our emotional connection with them is as strong as ever.
This was validated by research from our own work.shop.play. urban audience panel, where nine in ten people said they would miss their local high street if it closed.
The evolution of our high streets has seen a significant change in their usage and behaviours that are evident there. Sparkler's research also found the audience were in an "open-mindset" while out and about on the high street; they are in a positive mood, engaged and receptive to com­munication. At Exterion Media, we wanted to explore this in more detail, understanding what the benefits of an open mindset might be to advertisers.
Using i2Media's model of consumer behaviour, we com­missioned psychological research and looked at how varying amounts of time and focus on the high street might influence levels of receptivity to advertising messages. Whether you only had 30 minutes to visit the high street and a strong pur-pose to your visit, or whether you had a leisurely afternoon to spend with no set agenda, what we found was that all different behaviours could be consciously or subcons-ciously influenced by advertising.
The change in usage of the high street to a social destination means that different categories of advertising can achieve audience cut-through.
Our interrogation and analysis of Route data has shown that 95 per cent of bus Superside impacts and 45 per cent of T-side impacts are pedestrian only (the highest in out of home), proving bus truly
is the high-street medium. The positive and receptive mindset of the high-street audience makes bus advertising the best way to influence people's behav­iour as they work, shop and play.
The challenge to advertisers is to get creative with their use of bus; using the bus ad formats to appeal to the high-street audience and their behaviours across a range of categories and to suit differing marketing needs.
It is for this reason we've brought back our Big Bus Challenge, in association with Campaign and supporting Transport for London's Year of the Bus. We're laying down a challenge to every advertiser, agency and creative: show off your skills with some brilliant bus advertising designs – and you could win a national or regional campaign, along with personal prizes for the winning teams.
---
Simon Harrington, marketing and business development director, Exterion Media
For more information, visit www.bigbuschallenge.com. Closing date: Friday 5 September
Bus ad formats – key strengths
T-sides Play host to powerful visuals and eye-grabbing headlines: a strong combination.
Supersides Face our pavements and have the ability to act as a giant megaphone, projecting your core messages to thousands of shoppers up and down our high streets every day.
Streetliners A noticeboard on wheels, ideal for connecting with your local area and leaving long-lasting messages with potential customers.
Rears With 80 per cent coverage and a frequency of six, Rears are the ultimate out-of-home format to spread your message. When you're behind one, you can't see a lot else: which makes the back of the bus the perfect place to engage a captive audience ofmotorists and cyclists.