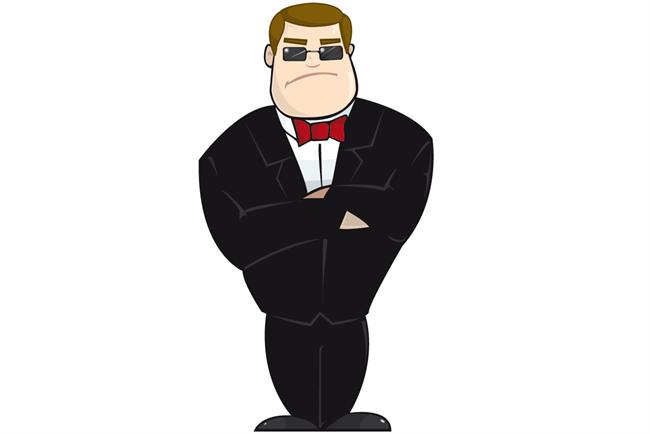 The bouncer says you're not coming in through 'The Door'. He says it's impossible. You need to create a one-minute film on YouTube to convince him otherwise.
Digital self-flagellation
No, the doorman at Boujis has not started referring to himself in the third person and employing an increasingly complex web of obscure demands in order to gain entry. This request for digital self-flagellation is, in fact, part of the five-step process of public hoop-jumping required of graduates to enter 'The Door' to advertising agency Saatchi & Saatchi as part of its graduate-recruitment scheme. Those who succeed attain not an actual job, but one of five year-long (paid) work placements – scant reward for successfully pitching to "someone from the Moon".
Despite the marketing industry's everlasting love-affair with youth, when it comes to actually employing young people, empathy is in short supply. In the age of the YouTube superstar, brands must avoid confusing digital emancipation with freedom and success in their truest sense.
Despite the marketing industry's everlasting love-affair with youth, when it comes to actually employing young people, empathy is in short supply.
Ever-shrinking autonomy
Millennials are distinctive in how they place themselves at the centre of self-created digital networks. No other generation is as addicted to the selfie, with 55% sharing a photo of themselves on social-media sites. Yet for many, these carefully constructed social spaces are at odds with a real world that offers them an ever-shrinking supply of autonomy, respect and financial freedom.
It is all too easy to forget just how difficult it is for those starting out today. This is the first modern generation to have higher levels of student-loan debt, poverty and unemployment, with lower levels of wealth and personal income than their parents and grandparents. Among 20- to 34-year-olds, 3m now live with their parents – one in three men and one in six women.
Research from The Co-operative Group found that two-thirds of 18- to 30-year-olds said they were constantly in debt from student loans and credit cards, and three-quarters accept debt as a fact of life. It's a situation that is even more pronounced in the capital: some figures suggest that those not on the property ladder in London spend as much as 71% of their take-home pay on rent.
Life indefinitely stuck on 'pause'
Trend consultancies may celebrate the spontaneous hedonism of this 'no selfie-control', Peter-Pan generation, but, for many, a life stuck indefinitely on 'pause' has significant drawbacks.
The median age for first marriage is now the highest in modern history. According to findings from the Pew Research Center, just 26% of Americans born since 1982 are married; 69% of those who are not say they would like to marry, but many lack what they deem to be a prerequisite – a solid economic foundation.
It is, therefore, little surprise that this generation has embarked upon adulthood with low levels of social trust. Just 19% of millennials say most people can be trusted, compared with 31% of those from Generation X and 40% of the baby boomers.
So perhaps before condemning them as 'entitled' or attempting to co-opt their digital networks for their own ends, potential employers should shift their focus to empathy. Because the reality for many at the top is that if they were starting out today, they would struggle to locate 'The Door', let alone get through it.
---
Recommended