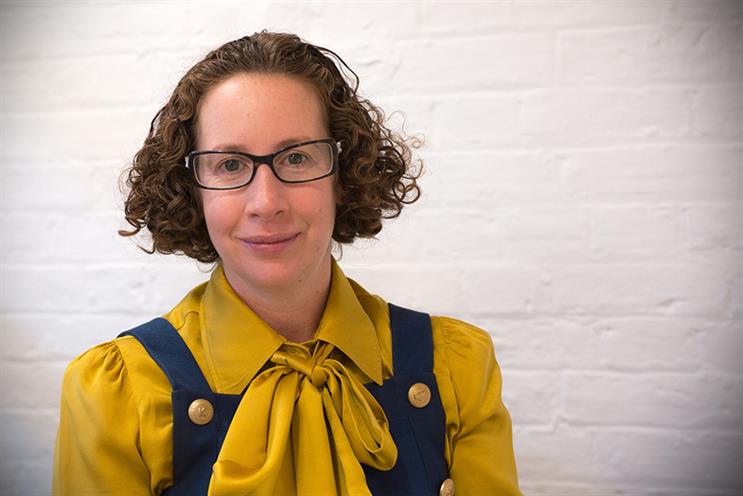 Tell me about Butterfly and the work you do
We are a leading international brand and innovation company based in London and NYC. We deliver branding and innovation solutions for the biggest global brands, from food and drink to finance and luxury retail.
The thread that ties all our work together is the focus on emotions: getting richer, deeper insight as the foundation of our strategic recommendations and to inspire our ideas, creating brands that have emotional stories at their heart.
What exciting projects are you working on at the moment?
The incredible diversity is what makes it truly exciting! We are currently working with a baby brand, exploring Asian markets to understand local attitudes to parenting. We are working with a drinks brand, creating ideas to drive growth in the takeaway and delivery channel, covering the UK, Australia, Thailand and Russia. We are also leading a project on cultural change for a major entertainment company in Europe. Never a dull moment!
Where are the most exciting places you've visited for projects?
This is so difficult. The excitement can come from the category you are working on, the consumers we are talking to, the fundamental cultural differences that we are facing, or simply the client itself. But I have to say doing ethnography work in Jeddah, using chilli pineapple as inspiration to innovate in Mexico, and navigating the maze of retail stores in Tokyo, are quite high on my list!
What has led to your strong focus on emerging markets?
We saw an opportunity during the financial recession to present our very creative strategy and innovation tools to global clients in key emerging markets such as Russia. Our clients SABMiller and Danone gave us difficult challenges to crack, but we quickly developed a reputation for delivering strong strategy and innovation.
Now 50% of our work is focused on emerging markets like Brazil, India, Turkey and China. We have, in a sense, built Butterfly the opposite to most agencies. We started abroad and then moved back to Europe and North America.
What do you think makes a 'wonderful workplace'?
I think the key here is this idea of wonder. Curious people thrive when they face difficult or complex challenges and when exposed to cultural differences that really challenge their own set of beliefs and way of thinking. Travelling the world to remote locations, or being exposed to sectors and categories that truly challenge who we are and how we think, combined with the collaboration between colleagues that come from all corners of the world, creates a real sense of wonder and a unique culture that everyone strongly contributes to.
What kind of people work at Butterfly?
There is no magic formula and I find it impossible to put all Butterflies into one box. There is, however, a thread that unites the strategists and designers in our London and NYC office: great curiosity. People who are not happy with the status quo, who are constantly eager to be challenged in their cultural and social beliefs. Intellectual rigour and conceptual thinking is also very important. So bright, driven, generous, collaborative individuals with a strong international outlook (20 languages can be heard in our studio!) who come from a strategic, insight, innovation, design or client-side background do really well at Butterfly.
Why would someone want to work in your team?
Because they are talented and ambitious. Because they want to grow with a very international brand and innovation company with a very flat hierarchy that enables entrepreneurship and leadership. Because they want to work with the biggest brands in consumer goods, finance, health, luxury or media. Because they value the importance of emotions and building emotional connections with brands. Because they want to be inspired by talented strategists, designers or researchers in London or NYC and discover new markets and consumers, from Rio to Tokyo.
What is your favourite part of working at Butterfly?
Two things. The first one is seeing the growth and development of the Butterfly team: people learning, achieving, thriving together. The second one is the excitement of not knowing what is happening next, which new briefs we can get, which new opportunities can present themselves today. This energy is contagious!
Butterfly London is currently recruiting for a senior consultant.
Explore the latest careers opportunities at Butterfly London