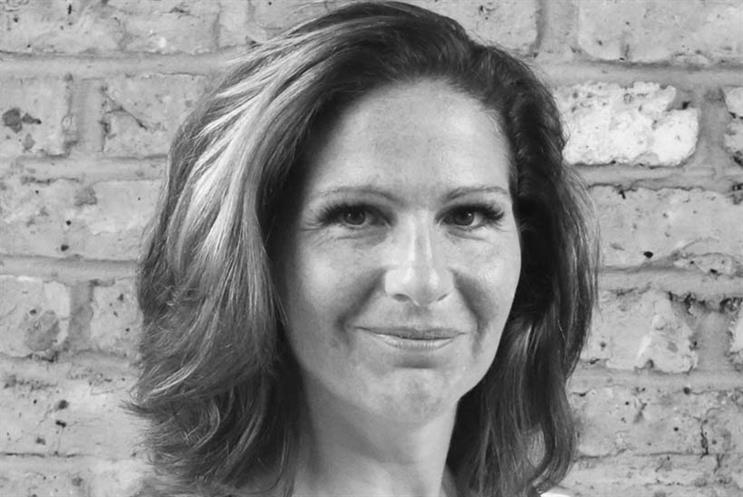 From creating new beer brands to generating new ideas for ice-cream, a career with Butterfly turns the traditional notion of "do your time before you progress" on its head. Elizabeth Lockwood, executive director at Butterfly London, tells us more about the agency's diverse culture and exciting career opportunities.
Tell us about Butterfly
Butterfly is an exciting, thriving business, that still retains its entrepreneurial roots. Specialising in brand strategy and innovation, we are an eclectic group of passionate, curious, driven and insightful people committed to delivering the absolute best work – not just for our clients, but for ourselves. Fun, demanding, fast-paced and in constant evolution, it is not for the faint of heart, but the rewards are great for those who want to learn and grow and be part of something special.
Why did you come to work at Butterfly?
I was looking for an agency that had immense creativity and a unique point of view (which is so hard to find these days) but was also still growing, evolving and highly ambitious. Butterfly was exactly that when I joined in February this year and has not disappointed me. The people are amazing, everyone gets to be themselves (individuality is encouraged) but all share the same traits of passion, determination, inquisitive minds and a genuine interest in people and emotions.
What do you look for when recruiting people to join Butterfly?
Above all we look for that spark, that light in their eye. We want people who inspire and challenge us, provoke and stretch us. We have a tremendous amount of respect for each other and the skills we all bring; we thrive on diversity (cultural and attitudinal) but at the same time we work collaboratively, genuinely enjoying working together, bringing out the best in each other.
What roles are you recruiting for and what are the responsibilities?
We are looking for strategy consultants (mid-weight) who already have three to five years of experience working within another strategy or innovation agency so have gained a strong foundation of technical skill but who are now ready to explore different approaches and learn. Our work spans industries and categories, always different and exciting; and the role of consultant puts you at the heart of every client engagement.
What career challenges for brand and innovation strategists does Butterfly help overcome?
It can be very easy in our industry to hit a single-track career where you have to "do your time" before you get to grow and be properly stretched. Butterfly turns this on its head – it trains and develops people to be multi-dimensional and have strong technical capability in various areas so that you don't reach a point of over-specialisation too early, and you can always apply a fresh lens to a problem.
How can people develop their careers at Butterfly?
We focus on internal progression, for most of our people this is one of the key reasons they joined us. We fast track anyone who shows appetite, skill and aptitude, giving people as much responsibility and accountability as they are willing to take (and able to deliver on). We have promoted internally every year at almost every level, and have adapted people's roles when their interests have taken them in a different direction.
What exciting projects is Butterfly working on at the moment?
We are tackling an exciting range of challenges at the moment from building a brand extension for the LATAM market for a juice brand, to new brand creation in the beer category in Denmark; from brand positioning of famous authors, to financial services; from naming a new soft drink to learning about what consumers think about digestive health across the world; generating ideas for ice cream, yogurt, shower gel, haircare, snacks, chocolate, fragrance and so on.
Think you've got what it takes? Click here to apply for the role of strategy consultant at Butterfly London.
The Butterfly London team
Follow Butterfly London on Twitter and Instagram