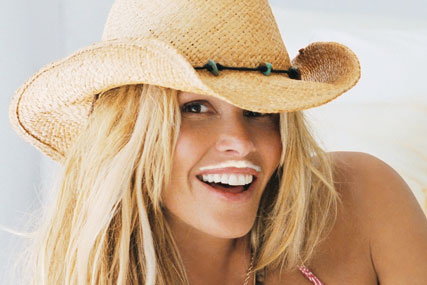 The £7.5m campaign is designed to reinvigorate interest in the British milk industry and to position low-fat milk as the drink of choice for young people and their families.
It has previously featured singer Pixie Lott and TV chef Gordon Ramsay.
The latest strand of the campaign will involve images of Button and Macpherson displaying their "milk tashes" on thousands of buses around the country.
Macpherson, who goes by the nickname of "The Body", is bikini-clad while Button is captured grinning in a head shot on the posters.
Macpherson claims milk makes her "feel healthy and hydrated" and keeps her fridge well stocked with the product.
The campaign, by Kindred, the full service agency, was commissioned by Dairy UK's Milk Marketing Forum – a consortium of co-operatives including Dairy Crest and First Milk. A third of the funding comes from the European Union.