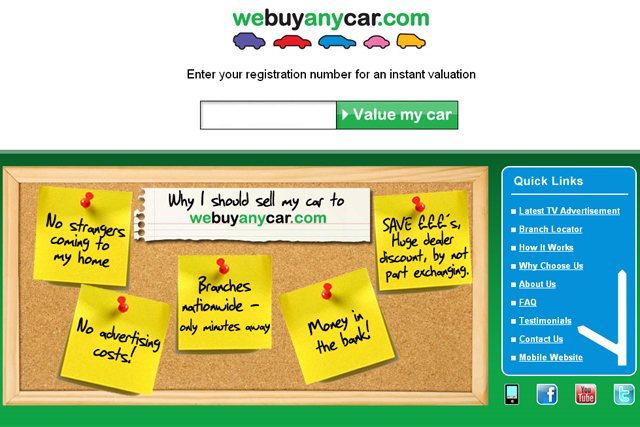 Manchester-based agency Driven won the £9m account following a three-way pitch against Ruby and WDMP.
The car-valuation company spent £9m on advertising between October 2009 and September 2010, according to The Nielsen Company.
Driven was tipped to win the account earlier this week, after it was understood to be in final negiotiations with We Buy Any Car.
Driven will begin work on new ads that will launch in the New Year. It is the first time We Buy Any Car has hired an advertising agency. It has previously handled the business in-house.
The internal communications team has been behind ads such as "dinner party", which broke in August.
The ad featured the brand's new character, Dave. It featured Dave's girlfriend and her companion rapping down the phone to Dave, and singing the annoyingly catchy tune of WeBuyAnyCar.com