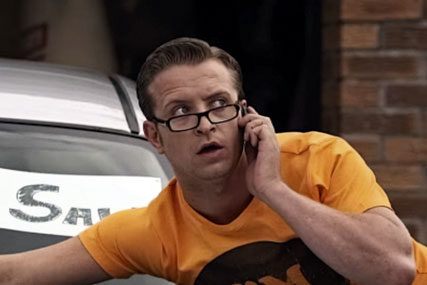 We Buy Any Car, which spends £9 million on advertising, is understood to be close to appointing the appropriately named Manchester-based agency Driven.
Driven is believed to be in final negotiations over the account after a pitch that also included Ruby and WDMP.
However, Paul Coulter, the head of marketing at We Buy Any Car, said that a decision will not be made until the end of the week.
The company has previously created all of its advertising in-house, and its singalong "WeBuyAnyCar.com" lyrics have irritated many viewers while proving difficult to ignore, due to the frequency of their broadcast on digital TV channels.
We Buy Any Car's "dinner party" advertising campaign, which broke in August, introduced the brand's new character Dave.
It featured Dave attempting to sell his car the traditional way, leading him to miss out on his girlfriend Vicky's party. Revellers at the party then call Dave and break into a rendition of WeBuyAnyCar.com down the phone. The lyrics include: "WeBuyAnyCar.com, any make, any model, any age, any price, only 50 quid. WeBuyAnyCar.com." The spot ends with Dave's girlfriend and her companion breaking into a rap.