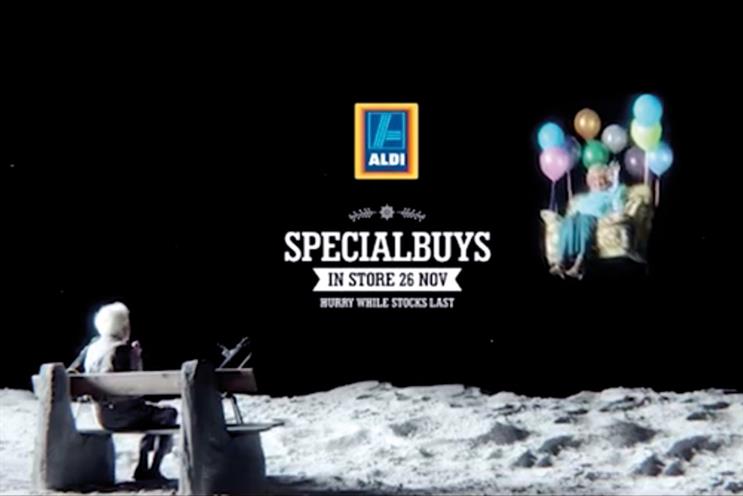 In the Aldi version, the old man is comparing the price of telescopes from John Lewis and Aldi. Jean Jones, the gin fan who starred in an Aldi TV spot comparing tea in 2011, then appears on a sofa held up by balloons – a potentially more welcome present than the one featured in the John Lewis ad.
Have to say, John Lewis advert awful, Aldi mickey take brilliant!
@ComplainingCow
Aldi have done a great job here, taking their existing ad format and built on top of someone else's idea.
@ScottRyan13
Love the @AldiUK John Lewis Parody ad
@_jenniferjacobs
I hate Aldi for ripping off the John Lewis ad
@_jaynemc
Aldi's cheeky take on the John Lewis ad is great. Timely, on brand, and clearly part of their plan. Love it
@pez_sez
Spotlight on...
James Lowther, founding partner, M&C Saatchi
James Lowther, a founding partner of M&C Saatchi and former chairman of its London shop, is to leave the agency after almost 50 years in the industry. At Saatchi & Saatchi for 20 years and then M&C Saatchi for the next 20, Lowther has worked on campaigns for brands including Castlemaine XXXX, Schweppes and Change4Life as a copywriter and creative director. He plans to pursue other business interests and 'view the agency world from the outside after 47 years very much in it'.