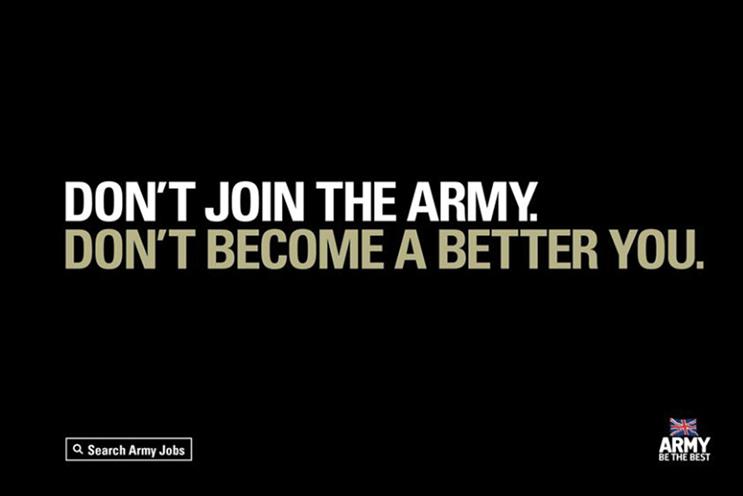 The agency picked up the brief from J Walter Thompson last year.
Join the army be a better you. A better type of ptsd sufferer a better homeless person a better angry brutal cop. Don't join the army.
@NECcollectables
"To find out how to be a better you search army jobs." Nah, you're alright mate; my "best me" involves neither murder nor colonialism.
@triceratops1892
Terrible advert for British Army. Joining may "make you a better person" but what's the point if you're sent off to be killed for a lie?
@VirtuousSword
Idc the new Army advert hit the nail on the head. be a better you
@AntoniaaL
Furious that there's a @BritishArmy billboard outside our station saying: 'Don't join the army. Don't become a better you.' Go fuck off
@jamiepugh1998
Spotlight on...
George Galloway, presenter, talkRADIO
George Galloway, the former Labour and Respect MP, is among the famous names confirmed for UTV Media's new national DAB station, talkRADIO. Galloway, who represented Bradford West before being toppled by Labour's Naz Shah in last year's general election, will host the weekly Mother of All Talk Shows on Friday nights between 7pm and 10pm. talkRADIO's breakfast show will be hosted by the veteran broadcaster Paul Ross, while other presenters on the station will include Sam Delaney and Iain Lee.