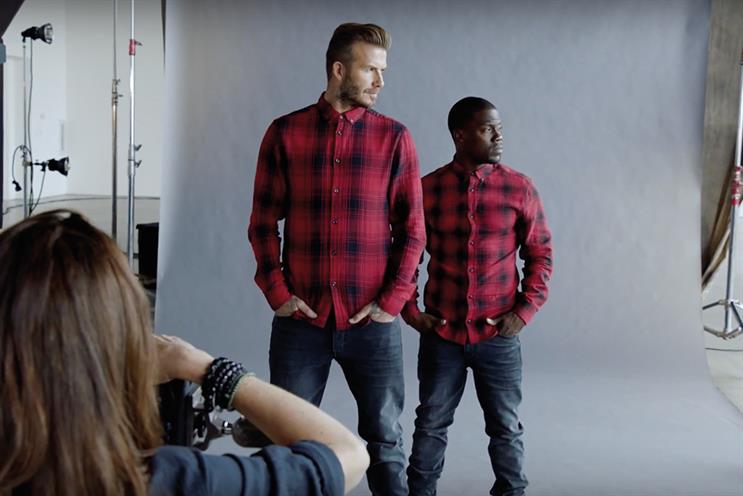 The ad's reception on Twitter appears to be overwhelmingly positive.
That @KevinHart4real is one fool! I'm am dying over the H&M #SelectedbyBeckham ad! HAHAHAHA! #breakingbariers #inspiration #trailblazing
@JustAnalise868

The #DavidBeckham advert with @KevinHart4real is actual advertising genius. Great creative thinking #H&M
@AdamKDJ

This David Beckham x Kevin Hart H&M advert/short is fantastic.
@dkarbassiyoon

A 7min advert sounds unwatchable but then you bring together David Beckham and @KevinHart4real and well.
@Leigh_Moore

Christ, David Beckham gets better with age. He is SMOKIN' HOT in that H&M advert.
@tara_papworth

Spotlight on...
Karen Blackett, chief executive, MediaCom UK
Karen Blackett, the chief executive of MediaCom UK, has been appointed as a diversity advisor to the civil service. Alongside Stephen Frost, Lord Holmes of Richmond and Helena Morrissey, Blackett is charged with helping the civil service become 'more representative' of modern Britain.
She was chosen for her track record in creating a fairer workplace through initiatives such as apprenticeships. Blackett is already on the Creative England board and received an OBE last year for services to media.