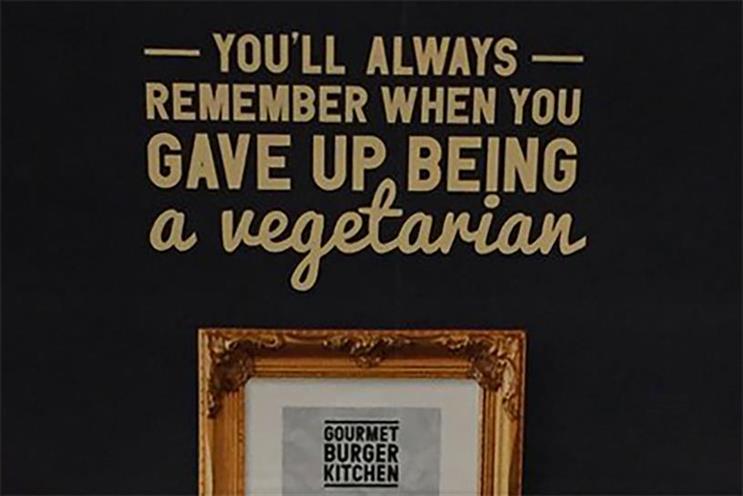 One ad suggested resistance to its burgers 'is futile', while copy next to a GBK receipt said customers would 'always remember when [they] gave up being a vegetarian'.
Fully support #GBK over their advertising controversy. The vegan industry's had several shocking anti-meat crusades-why the double standard?
@ILikePastels
well done vegans for proving to the world that we can't handle the bants #gbk
@HATECOF
The craziest thing about the insulting #GBK adverts is that group of people all sat together in a room and said "This is a good idea".
@JoshJHounsome
Genius marketing, take the piss out of those doing most to heal our planet #gourmetmurderkitchen #GBK
@dariopol
Spotlight on...
Jo Swinson, former MP, Liberal Democrats
Swinson has long been critical of the way women can be portrayed in advertising. So it's worth noting the former Lib Dem MP's new position: she will now be responsible for advising on broadcast advertising codes of conduct. This week, Swinson became one of four new appointees to the Broadcast Committee of Advertising Practice. In 2012, she famously complained about a L'Oréal ad featuring the actress Rachel Weisz, arguing that it had been digitally altered and was therefore not a fair representation of what the product could achieve.