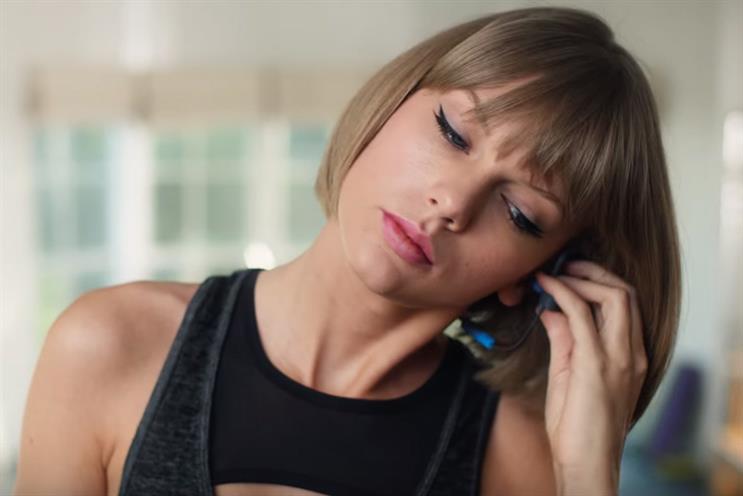 After initially withholding her album 1989 from Apple Music last year, she is now starring in a campaign for the service. In the Instagram and Facebook video ad, the pop star gets so carried away rapping along to Drake and Future that she falls flat on her face on a treadmill.
That Taylor Swift Apple ad is the most embarrassing thing I've ever seen, uncontested. Jesus
@JessLynn35
omg I didnt even kno that Taylor vid was an Apple Music ad I thought she just decided to release a video of her falling off a treadmill 4fun
@airhrs
Apple have gone right off the boil with this ad. The cut to a stunt person is SO OBVIOUS
@holly
respect given where respect is due: that apple music + taylor swift ad is stupendously good.
@WhatTheBit
Such a great ad. I think it makes it even better that Taylor Swift originally was against Apple Music
@SebastienPage
Spotlight on...
Leanne Best, actress
Morrisons appears to have moved quickly to appease residents of Merseyside by hiring a Liverpudlian actress to promote its 'price crunch' offer. Leanne Best, who stars in the BBC's Line Of Duty and Undercover, provides the Scouse voiceover in the new spot. Last month, Morrisons was criticised after a casting call for one of its ads requested 'proper working-class people' but 'nobody from Liverpool'. Morrisons appointed Publicis London to its creative account earlier this year.