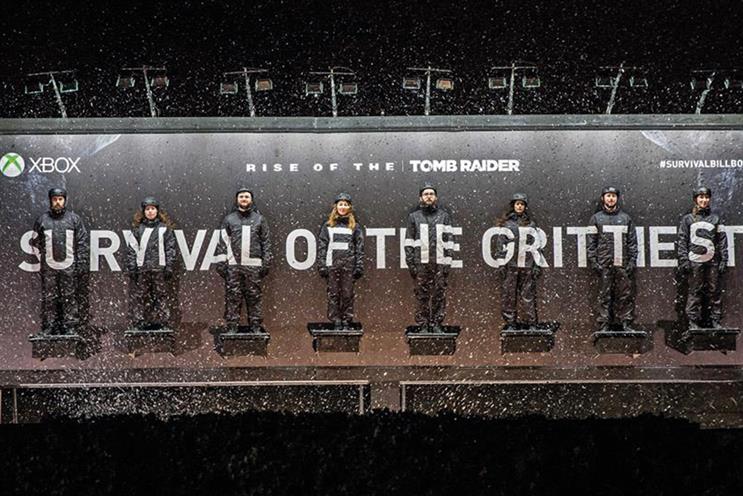 After enduring tough weather conditions and generating lots of column inches, Adam Carr (@AdamCarr100) emerged victorious, winning an around-the-world trip inspired by the game's protagonist, Lara Croft.
Man, I love this. Brilliant marketing. 'Tomb Raider' Fans Spend 24 Hours Enduring the Harsh Outdoors on a Billboard
@dwlyerly
The #TombRaider #SurvivalBillboard was an excellent piece of #marketing. Congrats to all involved :) @xboxuk @AceyBongos @mccannlondon
@stickerboy
Just love this stunt by #Xbox (client) spot on virtual to real experience
@jamesmossman
I wanted to stay up on the #SurvivalBillboard I was pumped! But medics pulled me off because I had hypothermia the cold took it's toll...
@JadeJoliex
Spotlight on...
Jason Warnes, partner, Deloitte Digital
If anyone still doubted that the likes of Deloitte and Accenture are after adland's lunch, the appointment by Deloitte of the ex-AKQA managing director Jason Warnes should put paid to it. Warnes brings to his new role 15 years of experience at AKQA and a 12-month stint as the managing director of the independent agency TH_NK. At Deloitte, Warnes is charged with developing its UK digital marketing team and will help clients create seamless customer experiences. Watch that space.