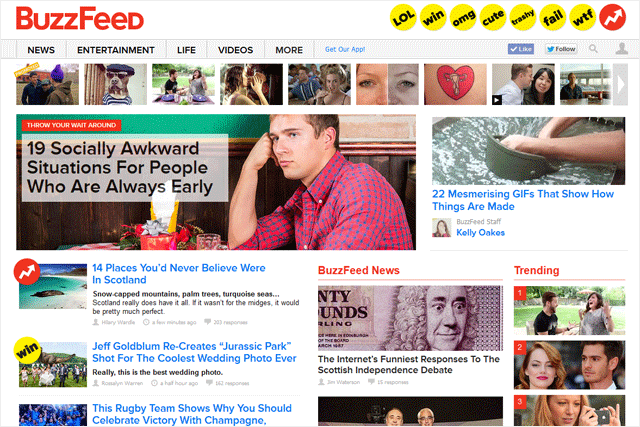 Coleman replaces Jon Steinberg who left the role in May and now leads MailOnline's North America operation as chief executive.
The new arrival comes as Buzzfeed continues to aggressively chase scale for its digital business, fuelled by its social, native advertising formats.
He will be responsible for the management and growth of all facets of the business including sales, creative services, marketing, ad products and business development.
Coleman brings some welcome "grey hair" to the nascent media company, with more than three decades of experience in digital sales, advertising tech and media, and most recently at ad tech company Criteo.
Prior to Criteo he worked as president and chief revenue officer at The Huffington Post and as president and CEO of NetSeer, a search and ad targeting company.
Coleman has also worked as executive vice president of global sales for Yahoo and president of US magazine publishing for the Reader's Digest Association.
Jonah Peretti, founder and chief executive of Buzzfeed, said: "Social, content-driven advertising has really come of age in the last three years, and Greg joining us validates that enormous shift.
"Greg helped transform industries at Huffington Post and Criteo and now will scale social advertising globally as it becomes an essential part of every major brand's marketing strategy."
Coleman said: "There is no greater story in the industry than of BuzzFeed and social advertising.
"It's still early days in social and I'm so excited to join the talented team at BuzzFeed whose work has drastically changed the industry over the last three years.
"BuzzFeed has always been like family to me and I'm so thrilled I can now call it home."
Coleman will be based in New York. In Europe, Will Hayward continues to lead Buzzfeed's commercial operations, as vice president of advertising.